John has been a pastor in the Central Valley for the past 20 years. He received his Bachelors degree in Contemporary Christian Ministries and Biblical Studies at Fresno Pacific University. He also received a Masters degree in Old Testament from Fresno Pacific Biblical Seminary. John and his wife Sarah have been married for 14 years. They have a seven-year-old son, Dex, and a three-year-old daughter, Ivy.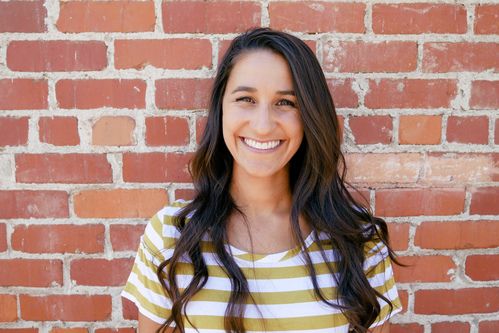 Brittney has been our Children's Pastor for 3 years, and has a passion for ministry. She graduated in 2011 from Fresno Pacific University with a Bachelors degree in Communication. She is currently pursuing a Master's Degree in Ministry, Leadership and Culture. Brittney and her husband Joel, have two daughters, Jeslyn and Tinley, and a baby boy on the way.
Student Ministries/Small Groups Pastor
Brad has been engaged in pastoral ministry with churches for 10 years. Both Brad, and his wife Delilah were raised in the Central Valley, and fell in love while attending Fresno Pacific University. Brad recently finished his Master of Divinity degree at Fresno Pacific's Biblical Seminary. Brad and Delilah have a one-year old son, Rohan Javier.
Maddy has been in Ministry for 9 years. She and her husband Cole have served together in youth ministry and were part of the Core Team that launched Prodigal Church. Maddy helps organize projects and events behind the scenes and on Sunday mornings. She and Cole have one son, Jagger.
Cori has been a part of Prodigal since it began. She received her Bachelor's degree in Communication from Fresno Pacific University in 2010. She and her husband Jake have been married for 10 years. They have two daughters, Talia and Davie.
Administration/Bookkeeping
Lizzie runs lead on the countless administrative details for Prodigal. If you have any questions regarding your Tax Deductible Giving Statements- email her. She and her husband Randy are awesome.